Aluminium Curtain Walling
Balustrade systems are ideal for creating a feature to balconies, stairways, patios and terrace areas. We have a variety of systems available for you whether you require a balustrade for safety or visual reasons our in house team are happy to discuss internal or external options including:
Complete compatibility with our windows, doors & locking solutions
Sloping and frameless vent options
Semi-unitised and stick systems
Full range of profile depths to suit structural requirements
Acoustic & High thermal performance
Aluminium Finishes for internal & external framing
Anodised
Polyester powder coating – available in any RAL colour with a satin or gloss finish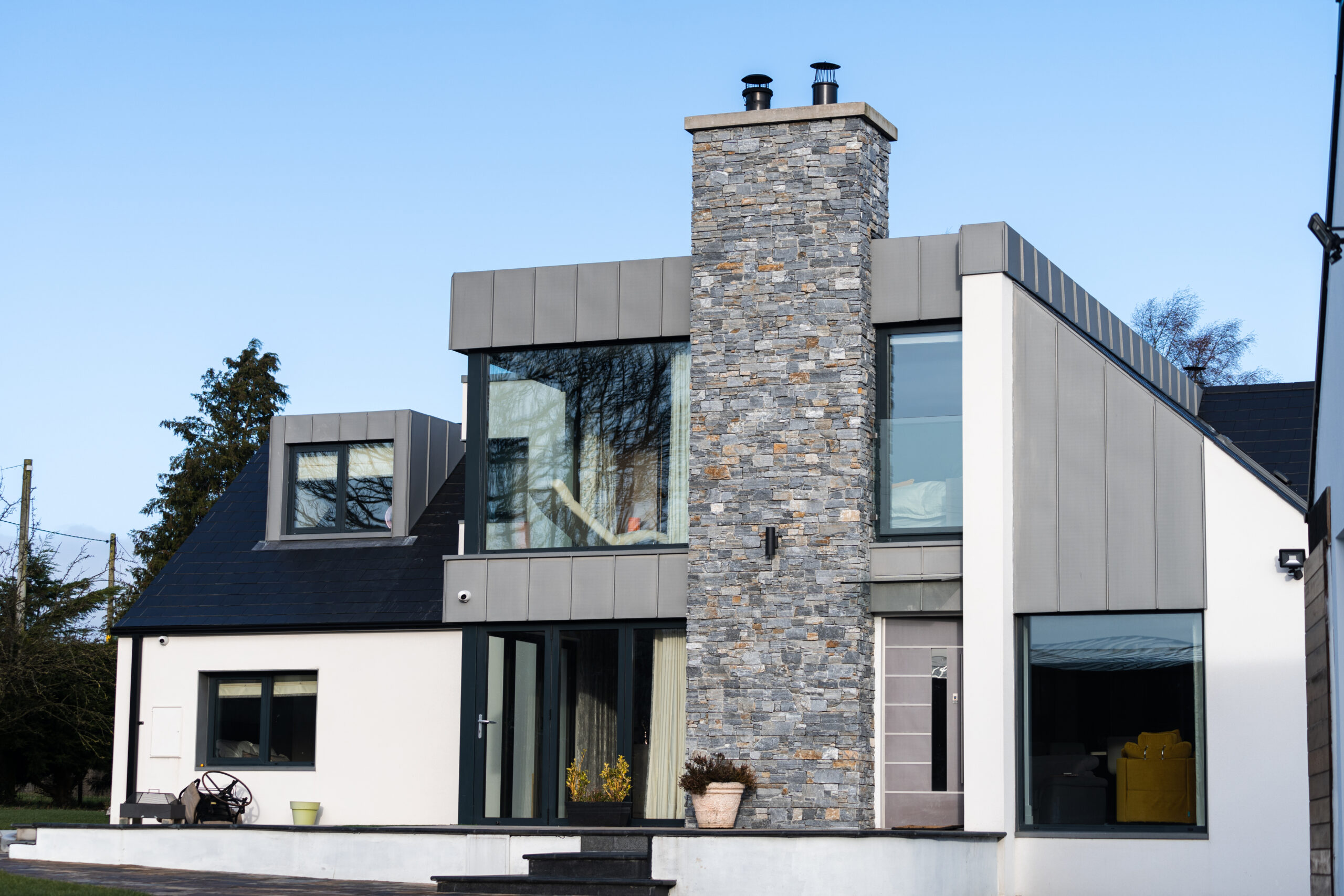 Although predominantly for the commercial market aluminium curtain walling is becoming a popular choice for creating a luxury feature to residential buildings. It provides the opportunity to fill a room with lots of natural light as well as maximising any views which your home may look out to.
Curtain walling designs can include bi-folding doors, sliding doors, windows and much more – it does not need to be made of just panes of glass. Many design and feature options are available to achieve the perfect visual appeal.
Juliet Balconies
Add more light and ventilation into any of your rooms with one of our Juliet Balconies.
Glass Canopies
Create a contemporary finish whilst providing practical shelter from the elements.
Glazed Rooflights
Increase light and space into your home where daylight is often at a premium. 
If Interested in our Aluminium Curtain Walling you may be Interested in our Balustrades for your Home.