Fire Doors
Essential Doors is one of the leading distributors of fully finished fire doors in the United Kingdom and Ireland, working with some of the largest and most technologically advanced manufacturers in Europe for a prestigious list of blue chip clients in the construction, fit-out, public, corporate and retail market.
To any project, Essential Doors brings quality products to meet specification and compliance requirements in a package that is tailored to each individual project's needs. Essential Doors staff work closely with architects, specifiers and design teams to offer a full service, including quotations, performance specifications, aesthetic finish, scheduling services, architectural ironmongery, access control systems and delivery to site across the range of standard, extended and fire door sets.
To keep up to date with all of our Fire Doors updates & news, check us out on our social channels: LinkedIn &   Facebook.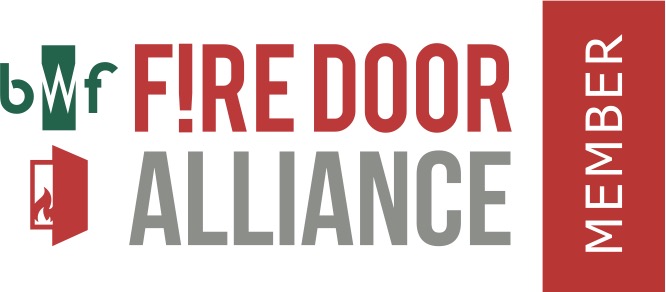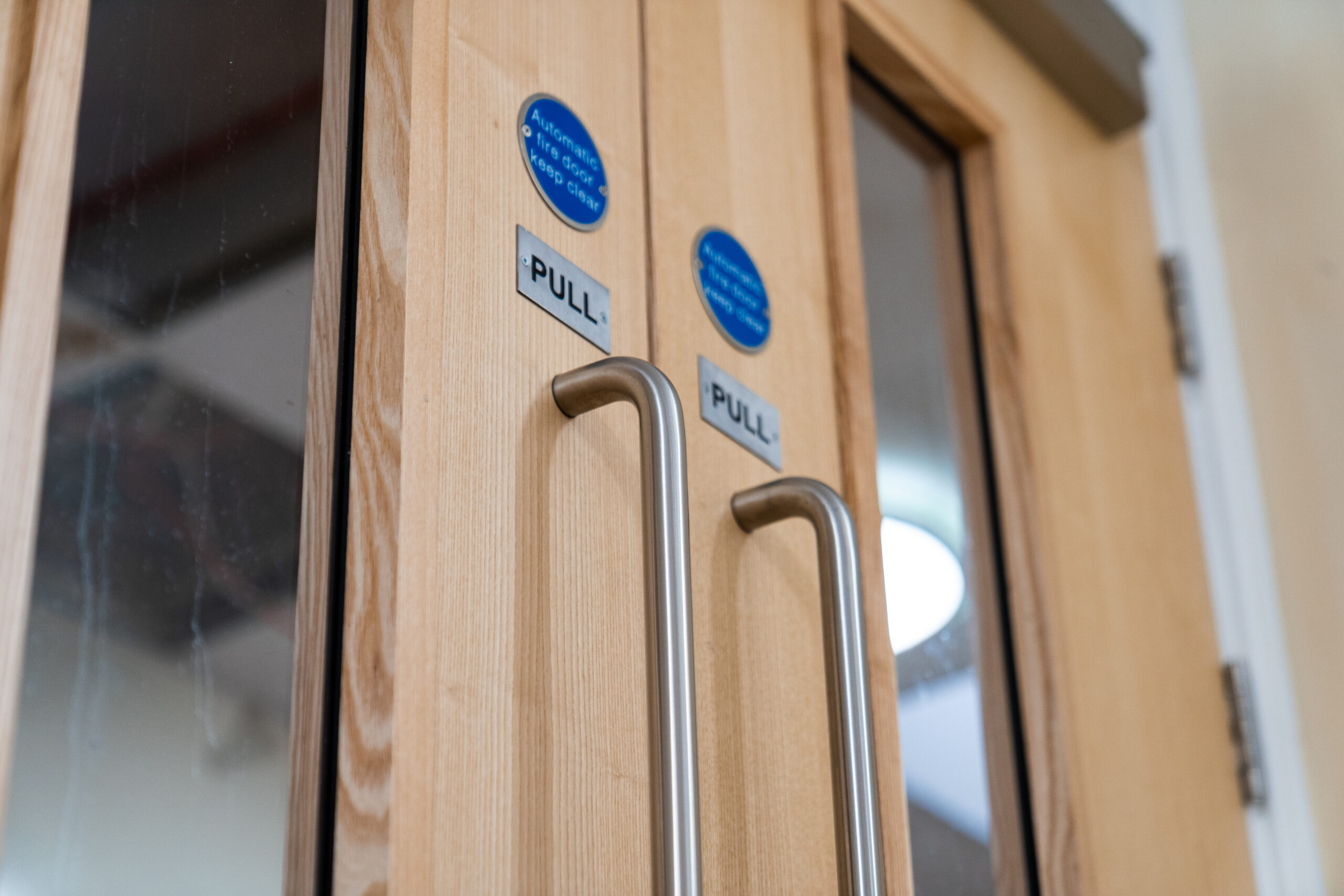 Our range of Fire Doors products
Standard Veneer Doorsets
Essential Doors offers six standard veneers for doors: Oak, Maple, Beech, Ash, Walnut & Cherry with all other real wood veneers on request. All come with hardwood lippings to two or four edges.
Painted Doorsets
All Painted doorsets are pre primed for site decoration, Veneer Doorsets can be pre finished natural or stained to requirement.
Laminate Faced Doorsets
Essential Doors offers an excellent range of coloured and wood replica HPL Facings for doorsets. These heavy duty doors are regularly specified in commercial applications for their exceptionally hard-wearing, stain resistant and easy cleaning credentials. Wood Replica doors are faced with an industrial laminate woodgrain effect and can be hardwood lipped or PVC edged.
Laminate finish ranges are hard-wearing, stain resistant, very easy to clean and are available in a vast range of colours, from bright bold solids colours to paler and pastel shades. The choice of colours allows these doors to create unique internal environments, carrying the ethos of the design throughout the building, while still meeting functional and compliance requirements. Factory finished hardwood lippings and glazing beads are included and the doors can be supplied with hardwood lippings (four sides) or PVC edging.
All laminate brands are available including:
Special Application Doorsets
When the standard range isn't quite what you want, Essential Doors is happy to provide special application doorsets to meet specific needs and criteria. We will listen carefully to your needs and requirements and recommend a solution to suit.
Performance Specification Options
Essential Doors range of doorsets ensures availability to suit all openings and there is a comprehensive range of configurations and styles available. Compliance to standards and regulations, functionality and safety are integral to all doorset designs but the range of sizes and finishes mean that there is no compromise on aesthetics.
Generally, fire doors need to meet the requirements of BS 476 part 20 and 22 together with BS 476 part 8. BS 476 part 31.1 applies to smoke control standards. Essential Doors also meets European fire and smoke testing standards BS EN 1634-1 and BS EN -3, which are likely to be accepted in UK Building Regulations. A range of Essential Design doorsets have also been tested for durability to DD171 and EN 1192, giving them a severe duty rating.
Vision Panels
Essential Doors can supply a wide range of vision panel doors as standard and, working with sister company Essential Glass, can insert glazed panels to specific requirements. We offer the full standard range of glazing panel options, including those that are DDA compliant.
The BWF Fire Door Alliance Scheme
The leading authority on fire door safety. Our members provide a range of 3rd party certificated products to ensure that all involved in the specification, installation, inspection and use of fire doors are confident that BWF-CERTIFIRE Scheme products are fit for purpose.
Examples of Some of our Fire Doors