BWF Certificate
As members of the BWF Fire Door Alliance Scheme we have committed ourselves to a rigorous certification programme requiring a considerable investment in time and money. This commitment to fire door / fire doorset performance and quality will ensure these lifesaving products achieve their aim of protecting lives and property.
By using a BWF Fire Door Alliance member you can ensure that the product supplied will be compatible, hold a current Fire BWF Certificate and will be supplied with installation instructions. For more information on the BWF Certificate, click on the button below to check out the BWF website in relation to fire doors.
Auditing
All members involved in the manufacture and conversion of fire doors or their associated components are audited annually by their Certification provider.
FPC Audit
This audit aims to ensure that fire doors or components being made and adjusted use the same materials identified in the original test for that specific design. The auditor will also look to ensure that the BWF Fire Door Alliance Certifire labels and installation instructions are being attached to every door, and that records are kept for each door to ensure traceability. For more information on the FPC Audit, click on the button below which will take you to Warrington Fire's website.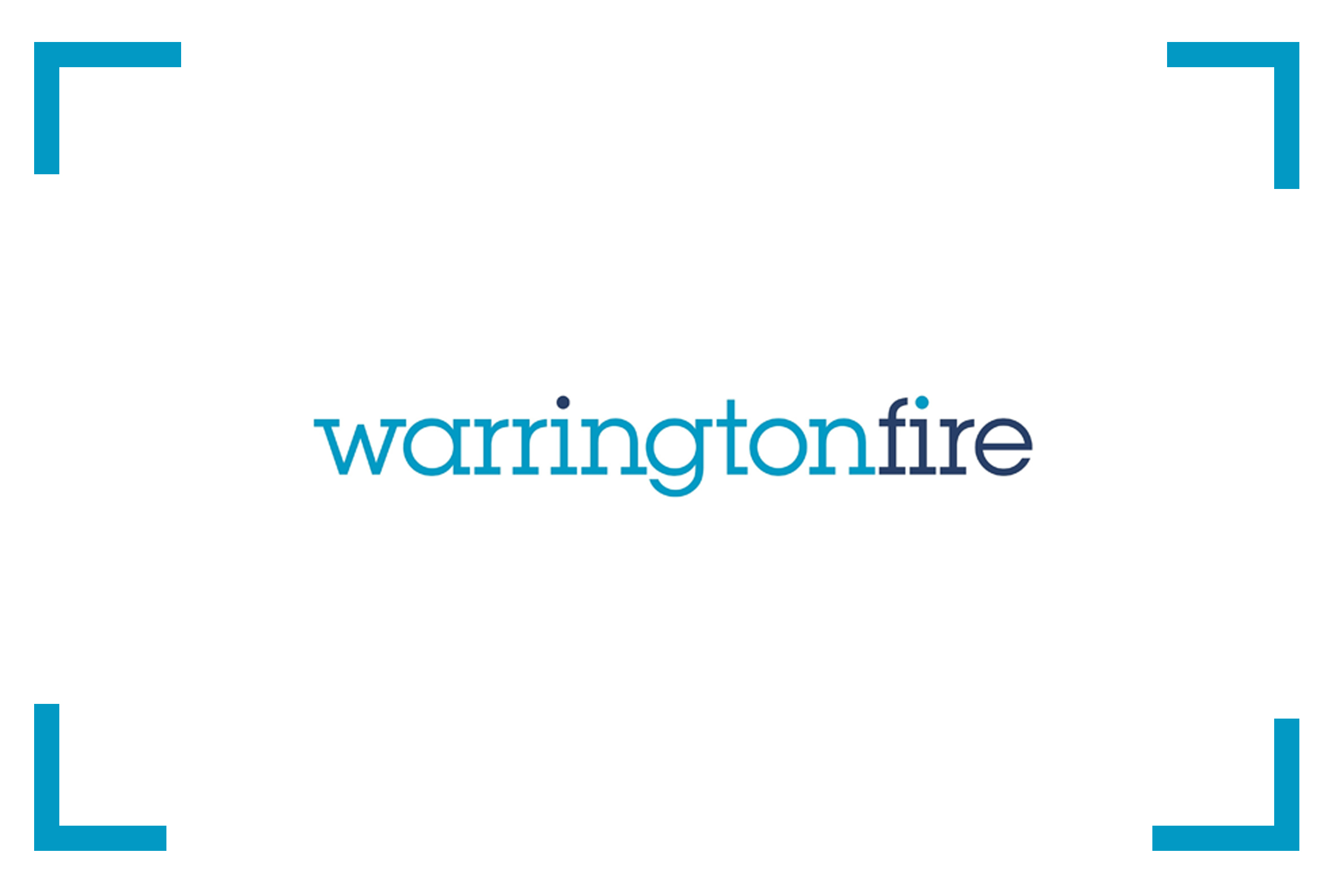 ISO Audit
The design and manufacturing process is also assessed therefore an ISO 9001:2015 Quality Management System is also a requirement of the BWF Fire Door Alliance scheme. This requirement helps to ensure that standards are consistently maintained for every fire door or fire doorset manufactured, and that the procedures are being implemented as they are stated to be. For more information, click on the button below or click here for more information on our fire doors.
Labels
The BWF-CERTIFIRE label and new Fire Door Alliance Label provides traceability through the supply chain, ensuring the manufacturer can be contacted if further information on the fire door is required.
The Scheme has a variety of labels to suit the ratings and requirements of different door or doorset configurations. Labels should NEVER be removed from the door.
The label displays the member's name and phone number, and, where applicable, the certification number, a unique serial number and the door's fire rating.
Essential Design Group use two brands of fire door blanks, they are Halspan and Flamebreak. To read more about these brands please click on the buttons below.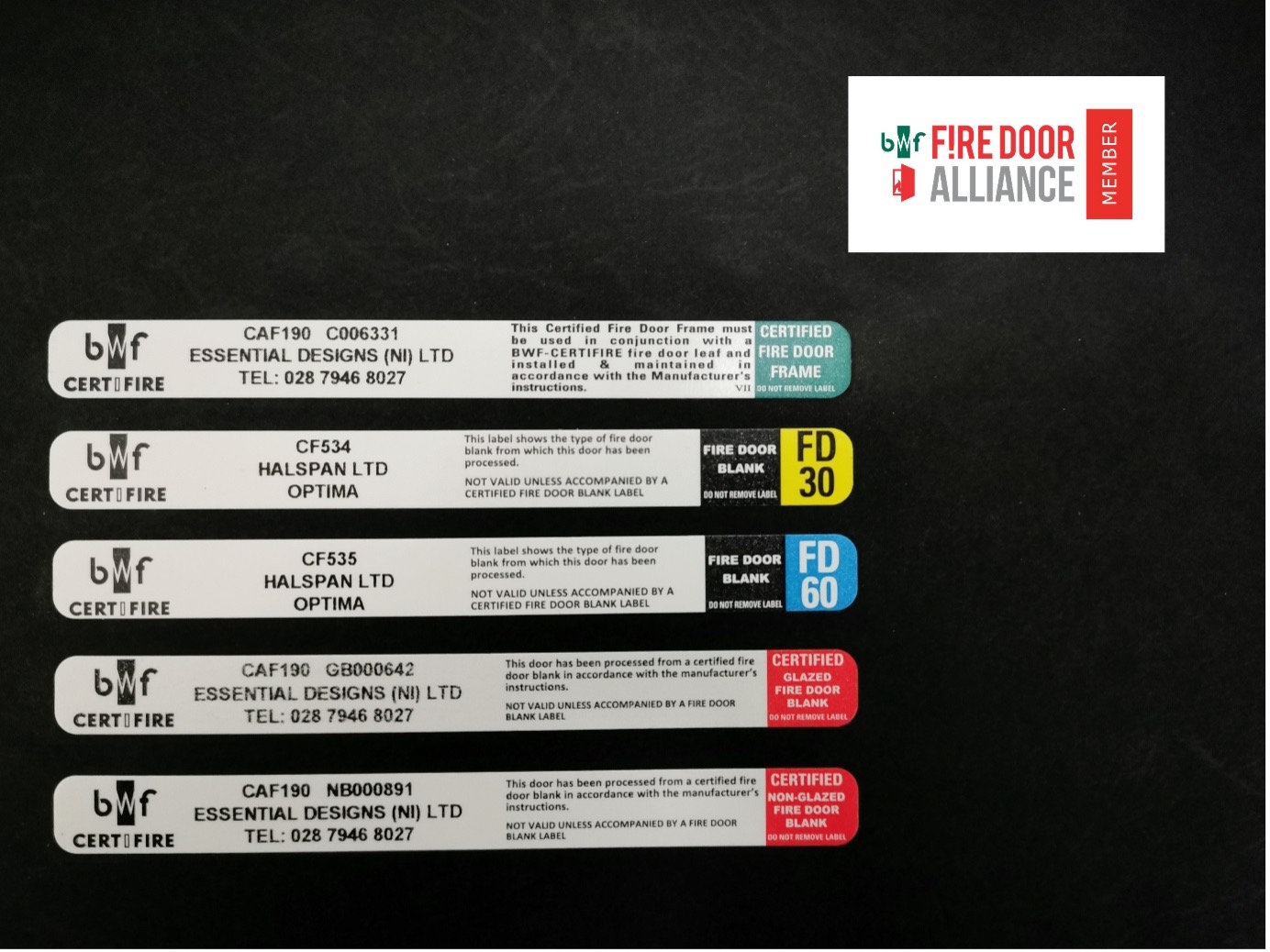 Installation
Installation of fire doors is as life critical as the product specification itself and should only be carried out by someone who is competent, has been specifically trained to install fire doors and understands their responsibilities in getting it right. Click on the buttons below to view a) the Fire Door 5 Step Check from BWF Fire Door Alliance on Youtube and b) suppliers of BM TRADA certified products or services.